Our popular Convenience Store Report has been updated with 2012 figures (here is our original Convenience Store Research Report). Learn about the convenience store business and how to open your own convenience store. Don't forget you can receive free or low-cost training and free professional business advice, from your local Small Business Development Center!
Get a free Convenience Store Business business plan template on our Business Plans page.
Convenience Store Business Overview & Trends, 2012
SIC Code: 5411, NAICS Code: 445120 (no fuel), 447110 (with fuel)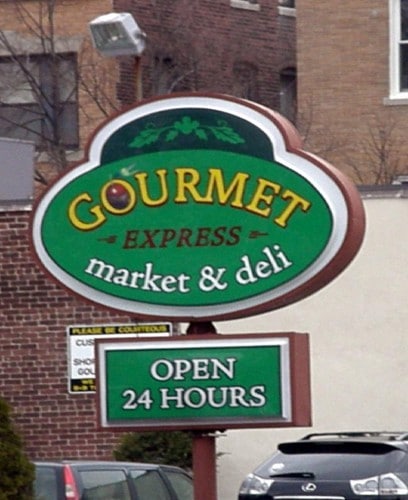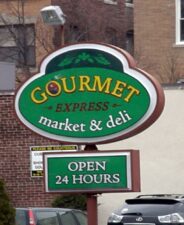 This Convenience Store Business industry summary is from First Research which also sells a full version of this report.
The US convenience store ("c-store" or "c store") and truck stop industry includes about 120,000 stores with combined annual revenue of about $355 billion. Major companies include 7-Eleven (the North American subsidiary of Seven-Eleven Japan), Circle K (a division of Canada-based Couche-Tard); and The Pantry. The industry is fragmented: the top 50 companies account for about 40 percent of industry sales.

The industry generally includes establishments that are gas station/c-store combinations, as well as c-stores that don't sell fuel. Gas stations that don't include c-stores are covered in a separate industry profile.

COMPETITIVE LANDSCAPE

Consumer and commercial driving trends drive demand. The profitability of individual stores depends on competitive pricing, effective merchandising, and the ability to secure high-traffic locations. Large companies have advantages in purchasing and finance. Small companies can compete effectively by acquiring superior locations or offering specialized merchandise or services. Average annual revenue per worker is about $450,000 for gas station/c-store combinations and $145,000 for c-stores without gas.

Because c-stores sell gas, food, and other types of merchandise, companies compete with a wide range of retailers, including gas stations, grocery stores, mass merchandisers, and warehouse clubs. C-stores that sell prepared meals also compete with restaurants.

PRODUCTS, OPERATIONS & TECHNOLOGY

Major products sold include fuel (about 75 percent of sales); groceries and cigarettes (about 10 percent each); and alcoholic beverages (3 percent). Fuel includes regular, mid-grade, and premium unleaded gas; and diesel fuel.
The National Association of Convenience Stores highlights these trends affecting Convenience Store business owners:
This C Store market research report summary is from IBISWorld which also sells a full version of this report.
…The industry's emphasis on accessibility and easy transactions helped it stay afloat even during the economic recession. From 2011 to 2012, revenue is expected to grow 4.9% to $57.0 billion…slightly higher than the average annual growth rate of 2.8% over the five years to 2012… In the five years to 2017, revenue is forecast to expand at an average annual rate of 4.4% to total $70.8 billion.

…As consumers become more pressured for time, the speed of convenience stores is proving valuable and in high demand for customers. In response to this trend, other types of retailers are competing with the industry for the convenience-driven customer. However, the ability of larger stores to maintain lower costs is forcing the industry to consolidate to remain competitive, resulting in a declining number of operators. In the five years to 2012, the number of operators is expected to decline at an average rate of 0.3% annually to 64,162…

…During the five years to 2012, profitability has only declined moderately (to about 1.5% in 2012 from 1.6% in 2007) due to the industry's ability to shift its product mix and appeal to time-poor consumers.
Convenience Store Business Statistics
Major Convenience Store Chains
The Top 100 C Store Retailers are headlined by these top 10 major convenience store chains:
[table id=3 /]
Convenience Stores by State from County Business Patterns Data
Convenience stores are found throughout the U.S., according to the County Business Patterns data from the U.S. Census.
Convenience Store Business Customer Demographics
The 2012 Realities of the Aisle C Store Study of consumer behavior identified several key trends and behavior preferences. In particular, there are significant differences in preferences and habits between men and women convenience store customers, including:
According to Cole & Weber, there are Four Types of Convenience Store Customers:
Mr. Jones. …your regulars…in the c-store because of life's simple addictions…store is a means to an end… They are unfailingly brand loyal…the experience is transactional and routine, but highly satisfying.

The Neighbor. …the c-store is their community center…first-name basis with the clerks … have their regular purchase as well…the experience of being in the store matters…all about familiarity…want to feel important…cherish the sense of community and neighborhood.

The Last Minute Shopper. …driven by the home front and a need for a last-minute and very specific item…on a mission and can often seem uncomfortable in the store environment…want to get in and get out.

The Thrillseeker. …every marketers dream…want products that tap into their desire for emotion, uniqueness, personalization and … excitement… brand drifters and will try anything once…consistently keeping them intrigued is your biggest challenge and opportunity.
Convenience Store Business Startup Costs
Convenience Store Business Articles
Convenience Store Business Media Outlets
Convenience Store Business Associations
Trade associations often are excellent sources of information on an industry. Here are some relevant industry associations:
Convenience Store Licensing Requirements
Convenience Store Business Social Media Outlets
Convenience Store Business Employment Trends
Here is a Convenience Store Business labor market summary from the Bureau of Labor Statistics.
The median hourly wage of cashiers was $8.89 in May 2010. The median wage is the wage at which half the workers in an occupation earned more than that amount and half earned less. The lowest 10 percent earned less than $7.56, and the top 10 percent earned more than $12.40.

Many cashiers start at the federal minimum wage, which is $7.25 an hour. Some states set the minimum wage above $7.25 an hour.

Work hours vary by employer, but cashiers typically must work nights, weekends, and holidays. Employers may restrict the use of vacation time from Thanksgiving through early January, because that is the busiest time of year for most retailers.

Employment of cashiers is expected to grow by 7 percent from 2010 to 2020, slower than the average for all occupations. Retail sales are expected to grow, leading to increased need for cashiers over the projections decade. However, employment growth will be limited by advances in technology, such as a rise in the number of self-service checkout stands in retail stores and increasing online sales that may decrease the need for cashiers.

Job Prospects

Job opportunities should be good because of the need to replace the large number of workers who leave the occupation for a variety of reasons each year.

Historically, workers under the age of 25 have filled many of the openings for cashiers. In 2010, about 46 percent of all cashiers were 24 years old or younger.
For the full text of any content in this Small Business Market Research Report from SBDCNet, the link has been provided for the report publisher, while a database article can be obtained from the local public or academic library or purchased from a document delivery service for a nominal fee.